London Seminar 2023
Seminar
5 Jul 2023 09:30–17:30 London
Join us at this year's Seminar, with the theme Transparency: an Open Book. We'll explore the increasing expectations on companies to gather, share and disclose information on their sustainability impacts across the value chain - for example to understand the impacts on nature, ensuring commodities are deforestation free, human rights due diligence, Greenhouse Gas emissions, and options to make our books more circular.
The seminar is our annual event where we bring the publishing community and our stakeholders together from across book supply chains to discuss the hot issues, be inspired by the latest innovations, and make new connections. The event will be attended by staff from the 28 publishers that participate in the Book Chain Project, as well as representatives from the pulp & paper mills, printers, certification bodies, NGOs and other stakeholders who we engage with.
The Seminar will be a full day of activities, guest speaker presentations and opportunities for networking and catching up, including a guided tour around the Wetland Centre. We will confirm speakers and the agenda over the next weeks.
Attendance is limited, please register below and we will confirm your place.
Please email us if you have any dietary requirements.
Registration Closes: 30 Jun 2023
If you have a user account, please log in before registering.
Energy & GHG Emissions
5 Jul 2023 10:00–10:45 London
Biodiversity
5 Jul 2023 10:45–11:30 London
Human Rights
5 Jul 2023 11:45–12:30 London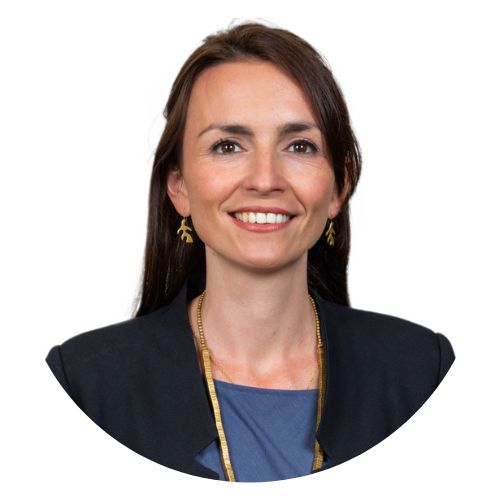 Francesca de Meillac
Advisor, Shift
As an Advisor at Shift, Francesca works with companies and financial institutions to support their implementation of the UN Guiding Principles (UNGPs).
Francesca was previously Principal Consultant at Environmental Resources Management (ERM), where she led ERM's UK human rights team, and global technical community on modern slavery and human rights. Francesca advised multinational companies to assess and address human rights risks, build internal capacity and develop and implement fit-for-purpose policies and management systems. She also worked closely with financial institutions including development finance institutions (DFIs), commercial banks, export credit agencies and private equity on assessing and managing human rights risks in accordance with international standards including the UNGPs, IFC Performance Standards and Equator Principles IV.
She has international work experience across Europe, Middle East, Africa, Asia and Latin America including on-the-ground experience conducting stakeholder consultation, human rights impact assessments (HRIA), environmental and social due diligence (ESDD) and monitoring. Francesca is also experienced in designing and delivering training and capacity building on social performance, human rights and sustainable finance.
Francesca holds an MSc in Human Rights from the London School of Economics and a MA in Social and Political Sciences from Cambridge University. She is from Trinidad & Tobago.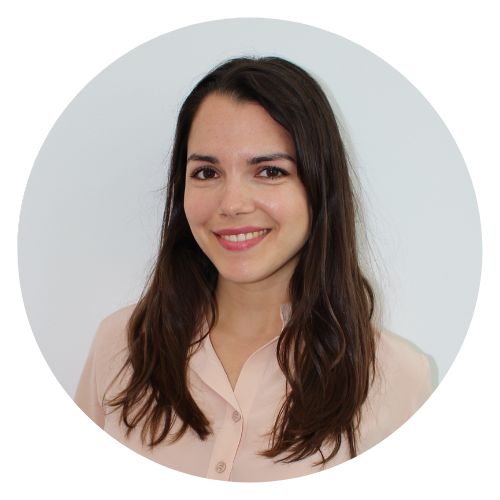 Zuzana Mocilenkova
Advisor, Shift
As an Advisor at Shift, Zuzana works with companies and other strategic partners to support their implementation of the UN Guiding Principles on Business and Human Rights (UNGPs).
Prior to joining Shift, Zuzana worked as an independent business and human rights consultant, and as Principal Consultant at Labor Solutions, a social enterprise using technology to advance human rights throughout company value chains. In these roles, Zuzana supported businesses across different sectors to use worker voice tools and developed training content on effective grievance mechanisms in line with the UNGPs.
Prior to being a consultant, Zuzana was Head of Ethical Trade and Human Rights at Stella McCartney for over 7 years. In this role, Zuzana led the practical implementation of the UNGPs across the full due diligence spectrum and traveled extensively throughout the company's sourcing regions in Europe and Asia. Here she gained hands-on experience working with suppliers, workers and local experts to identify root causes of human rights risks and design and deliver capacity building programs. This included carrying out stakeholder engagement, improving purchasing practices and encouraging company participation in collaborative industry programs. Zuzana has particular expertise in small, artisanal and informal fashion supply chains.
Zuzana holds a Master of Applied Human Rights from the University of York. In her thesis, she researched participatory approaches to addressing discrimination against the Roma minority population in Slovakia. Zuzana is a Slovak and British national.
Deforestation-free pulp & paper
5 Jul 2023 14:00–15:30 London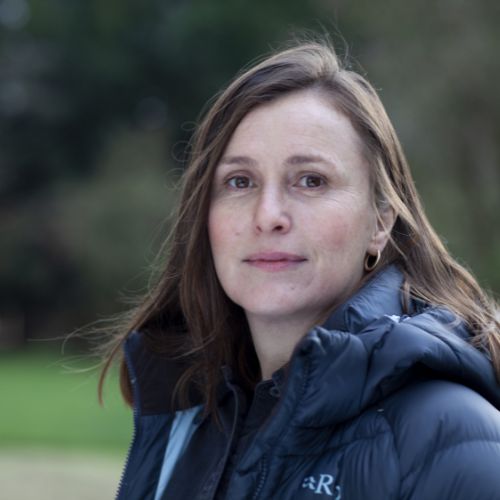 Jade Saunders
Executive Director, World Forest ID
Jade Saunders is the Executive Director of World Forest ID, an international non-profit, with the mission to build a global reference database of forest risk commodities including timber, to aid verification of species and harvest origin of products in global trade.
Jade has over 20 years of experience working on forest governance, trade and environmental crime, most notably as an Associate Fellow of the Environment and Society Programme at Chatham House and as Senior Policy Analyst at Forest Trends. She has also served as strategic advisor to ForestMind and policy analyst at the European Forest Institute FLEGT Facility.
At World Forest ID, in addition to developing the organization's overall strategy, Jade's main focus is on overseeing the data science and machine learning workstream. She works closely with governments and industry on mainstreaming scientific testing for supply chain traceability and promoting the practical application of the World Forest ID reference database.
Robbie Weich
Group Compliance Director, Tradelink Wood Products Ltd
Robbie Weich is the Group Compliance Director for Tradelink Wood Products Ltd, a leading Global Hardwood company, dedicated to procuring, shipping, manufacturing, warehousing and marketing hardwoods, as well as plywood and allied timber products.
Robbie has been with Tradelink for more than 25 years, having spent 14 years heading the Group's Brazilian division, where Tradelink have their own factory, near the city of Belém. He has been located at the company's Head Office in London for the past 13 years, travelling frequently to source regions and engaging with all stakeholders including Government competent authorities, trade associations, institutes, and various NGO's.
Robbie's area of expertise is Due Diligence and compliance across the scope of the Hardwood sector including certification at all levels, Legal and sustainable product compliance, and general company procedures such as the Modern Slavery Act adherence. He has been invited as guest speaker on several occasions by UK and U.S. Government Competent Authorities to present on Due Diligence procedures in the hardwood sector. He sits on the Board of Directors at Tradelink.
Engaging customers & consumers on sustainability
5 Jul 2023 15:45–16:15 London